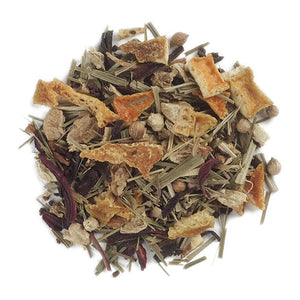 Lemon Ginger tea
Regular price
$3.00
$0.00
.8oz bag
The intense, sweet, fruity aroma and flavor of this blend comes from a spritz of 100 percent pure lemon oil which is expressed from the peel of the fresh fruit. Lemon ginger tea yields a warm and comforting infusion with a lovely balance of rich ginger, bright lemon and floral coriander notes.
Ingredients
Organic roasted chicory root, organic ginger root, organic orange peel, organic lemongrass, organic lemon essential oil, organic hibiscus flowers, organic coriander seed, organic cinnamon chips.
Directions
To enjoy, pour 6 oz. boiling water over one teaspoon of tea. Steep 3-5 minutes, strain and serve immediately.
---
Share this Product
---
More from this collection