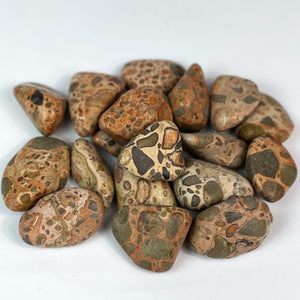 Rhyolite tumb.
Regular price
$1.50
$0.00
Rhyolite is an extrusive igneous rock, formed from magma rich in silica that is extruded from a volcanic vent to cool quickly on the surface rather than slowly in the subsurface.
Rhyolite is made up of quartz and feldspar crystals, and occasionally contains some mafic (dark coloured) minerals.
Perceived as a balancing stone, rhyolite is often recommended to increase self-esteem, self-worth while helping to bring resolution to issues. It is stone that is thought to facilitate change, variety and progress while helping to deal calmly with challenges.
---
Share this Product
---
More from this collection